Feeling Quirky? You've heard of outsourcing. Companies ship jobs off to areas with lower costs of production. Have you heard of CROWDSOURCING?
Crowdsoucing is like Wikipedia. The public contributes (usually for free) to create something bigger and better that a single person or single company could do on their own. A site recently launched called Quirky-A Social Product Development Site.


http://www.quirky.com
I would suggest you consider your goals, get some advice, and decide if this is right for you. If you are one to enter contests like EN, this may be a step up in terms of getting feedback on your ideas. It cost's $99 to enter an idea but the upside is probably better. You get a percentage of the retail revenue where most licencing deals are on the wholesale.
WARNING: If your product is patentable, this will probably considered public disclosure and it will prevent you from seeking patent protection down the road.
Here are the submission details from the Quirky.com
Simple. For $99, you give us all you got: 1) a working name for your product idea, 2) a blurb about the idea, being as clear as humanly possible so that we all know exactly what you're getting at, 3) sketches, photos, or other files to help illustrate your idea to the community…post whatever you need to make your product understood and get us all behind it. Remember, this is your pitch – get us in your pocket, and you're that much closer to going from idea in a cartoon thought bubble to product on the shelf.
Current Constraints: submissions must be non-electronic consumer products that can be retailed under $150 US dollars.
Here is what you get:

in-depth idea evaluation.
real-time analytics & demographic profile of supporters & non-supporters.
candidacy to be next week's quirky product.
if chosen, your product will be on the market in as little as 10 days.
your influence will earn at least 12¢ of every dollar your product ever makes.
an excited community as your product's evangelists.
http://www.quirky.com/home/learn_more
This guy is my new hero.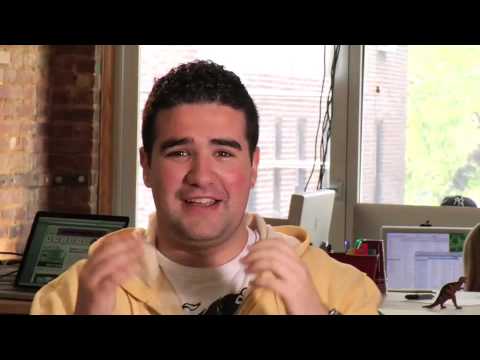 Check out the site. You can earn money by participating or enter your idea to be worked on.
Post Footer automatically generated by Add Post Footer Plugin for wordpress.