Photobucket.com is a FREE site to store images like this that you can add to websites and comments on blogs. Not every blog will let you embed the HTML code.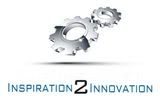 Set-up a free account, upload the picture or graphic, and select share. I just highkighted and copied the HTML code and voila!, the image shows up like magic.
You can use it kind of like a business card in blog comments or e-mails. Still trying to get it to work with gmail.
Post Footer automatically generated by Add Post Footer Plugin for wordpress.