This is a cool invention. It uses the principle of a gyroscope to help kids balance themselves on a bicycle. It makes perfect sense to me now.
A friend of mine is a motorcyclist who would drive over 100 mph. I asked isn't that a bit unnerving? He replied no because the motorcycle would get more stable the faster he drove. The spinning wheels helped keep the bike upright
Check out the videos and the company site.
This invention is of course patented.
I also saw an article in Inc. magazine about the gyro bike http://www.inc.com/topic/GyroBike
I thought it was cool that Daniella Reichstetter founded Gyrobike in 2007 not because she invented it but she had the insight to see the potential. She licensed the technology from engineering students at Dartmouth College, where she was earning an M.B.A.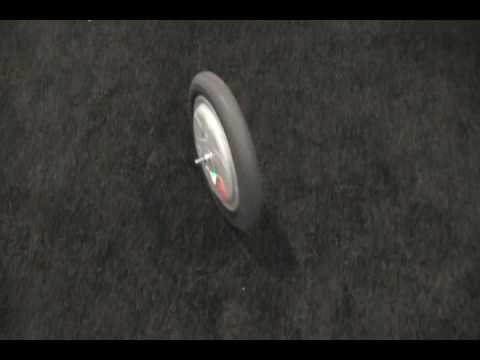 Post Footer automatically generated by Add Post Footer Plugin for wordpress.