This post is getting a lot of traffic lately. I found this "commercial" to be hilarious.
I even created a website to sell my own version of the neck basket. I called it the neckbasket store and I got a cease and desist e-mail from an attorney. The site has been pulled.
If you have a real idea you want to make a product, leave a comment or e-mail me.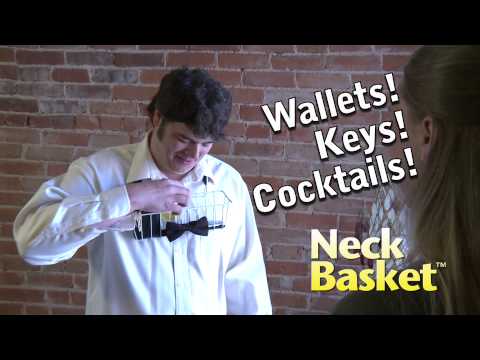 For the fake "product: see http://www.myneckbasket.com/
Here is the fine print from the fake infomercial:
Disclaimer: Do not use Neck Basket to carry children, firearms, hot beverages, or wild animals. Neck Basket can cause undue stress to your neck. Consult your doctor and fashion consultant before wearing. Wow, I can't believe you're actually reading this. That means you think that this is an actual product. Unfortunately, you'll need to make your own Neck Basket if you wish to benefit from this life-changing device. If you do, please be kind and send us pictures.
Post Footer automatically generated by Add Post Footer Plugin for wordpress.