I was so inspired today watching the FIRST Robotics Kick-Off event. For those not familiar with FIRST let me share with you the best kept secret for the future of our country. FIRST is an acronym; For Inspiration and Recognition of Science and Technology. Here's a snapshot what it's all about from the USFIRST website http://www.usfirst.org
"The varsity sport for the mind," FRC combines the excitement of sport with the rigors of science and technology. Under strict rules, limited resources, and time limits, teams of 25 students or more are challenged to raise funds, design a team "brand," hone teamwork skills, and build and program robots to perform prescribed tasks against a field of competitors.  It's as close to "real-world engineering" as a student can get. Volunteer professional mentors lend their time and talents to guide each team.
Why was I watching this? Well back in 2007 is volunteered to be a mentor when I lived in Florida and worked for Motorola. It was a blast but it was "hard fun". It's a great opportunity to work with high school students to help them get exposed to science and technology.
This year I'm one of the mentors for Team 900, the Zebracorns. A team from the North Carolina School of Science and Math. http://www.team900.com/ We are just getting started but I can't wait to jump in feet FIRST.
Here is the video of the challenge for this year: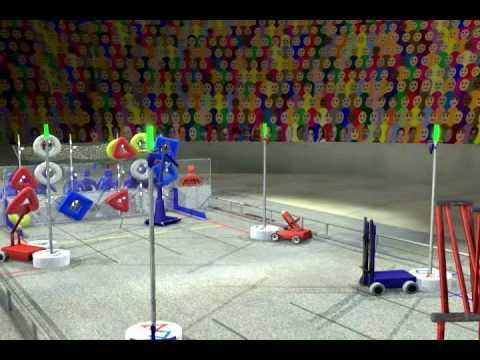 Post Footer automatically generated by Add Post Footer Plugin for wordpress.